Description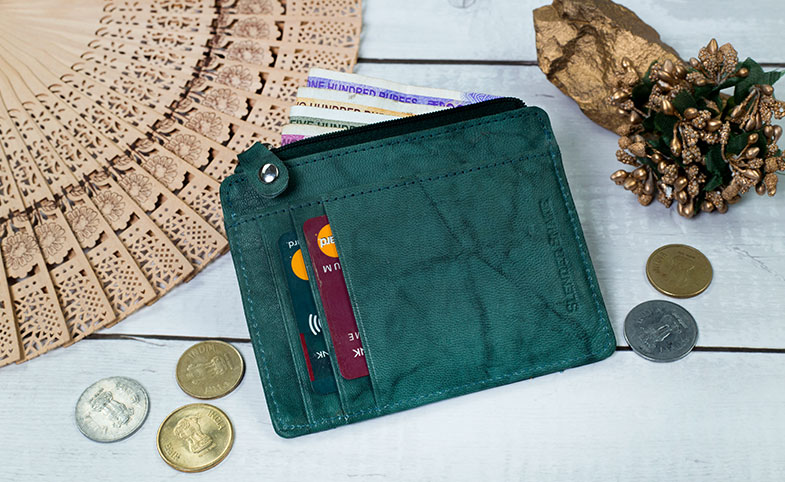 Slender Snake always tries to fulfill customers needs and provide unique design wallets. Our Green Minimalist Leather Slim Wallet is made for these customer who don't want to carry more cash and use debit/credit card for payments. This Product made with green printed leather and green high quality Zipper which makes its look stylist and rich.
Our wallet is designed by one of the best wallet designers and leather craftsman who are experienced more than 15 years in the leather industry and are super rich and choosy in selection and performing their actions. Wallet is purely hand stitched and made so smooth finish that all products are crafted in UK(London) under very strict quality channel.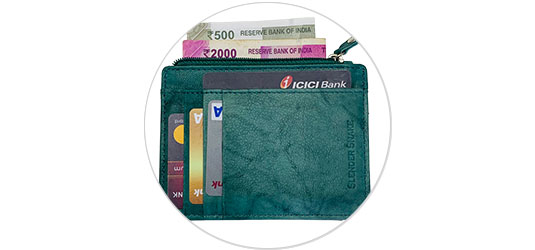 Easy To Use
This wallet made with great design which is help to made wallet eassy to use. This wallet have external card space and external coin pocket so you don't need to open your wallet when using card.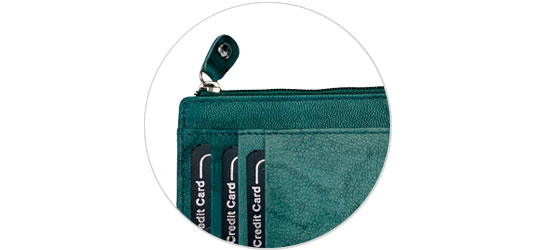 Matching zip
This wallet's main compartment Secured by maching zip. this zip have same color of wallet's color. this makes it looks perfect. Also zipper have high quality for its long lasting durability.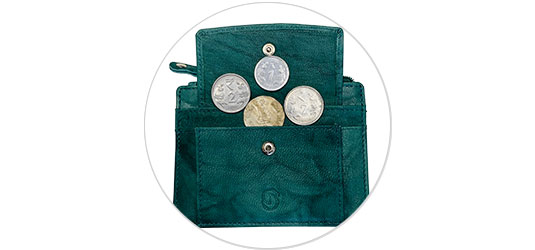 Coin Compartment
The coin Compartment is a headache for any wallet and we give it to Out side of Wallet. So you can easily access coin pocket and it secured by high quality Press Button.

ZIPPER WALLET
Slender Snake made Unisex wallet with great printed leather and design. This wallet is looks like Designer Zipper wallet.

Original Leather
Slender Snake wallet is made from 98% original leather and 2% Strength materials made. Pure and original less processed leather.

Light Weight
This is most light weight wallet with actual 50GMS weight and this is feather touch light weight wallet with high strength.

NATURAL TANNING
Leather for this wallet is using natural tanning process which takes near by 1 year to prepare leather which gives Shine and strength.

Fire Proof
As this is original leather so wallet do not shrink or burn instantly in fire and can save your money upto some time in fire situation.

RFID Proof
Slender Snake wallet is RFID-blocking designed to help insulate you from a very particular brand of electronic pickpocketing, called RFID scamming.